Xin chao! I hope everyone is having an amazing day so far. My mom wanted to dye her hair a medium brown color, so we hurried to Walmart to get Revlon silk ultra light ash blonde. I did some research beforehand, and it seems like this color works wonder on dark hair.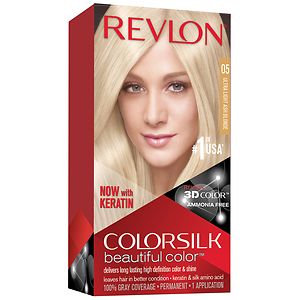 The dye was left on her hair for 30 minutes. It was also wrapped in a plastic bag. The heat from your head will naturally expedite color processing.
She used the blow dryer for 3 minutes so that the color would absorb better.
Indoor light
So here is the story. My mom's hair was originally dark brown, but she wanted to go lighter for summertime. The result is quite impressive for a drugstore hair dye (I hesitated at first because I was afraid that her hair might turn orange). No worries here ;) because it's exactly what she wanted.
Daylight
For those who have virgin black hair, this will still work. My cousin did the exact same thing. All you need to do is leave the hair dye on for 45 minutes instead.
Tips :P
Apply vaseline around your hairline to prevent smudging.
Dye unwashed hair.
Cut a hole on the top of a trash bag and wear it if you don't want your clothes to get dirty!
Don't be afraid to experiment, happy hair dying everyone! Oh, and don't forget to smile :)